Innovative electrical control products and solutions designed and manufactured with the industry in mind.
In business since 1961, Elkon is a company specialized in the design and manufacture of state-of-the-art products to control motorized equipment intended for commercial and industrial use. The company also offers its clients a full range of resistive electrical products.
Elkon also distributes a wide array of products from leading manufacturers. As both a manufacturer and distributor, Elkon has a unique perspective on market needs, which gives it a competitive edge.
To anticipate clients' needs and respond in a timely and efficient manner, Elkon:
Stays up to date on new technologies in its field
Takes into account each client's needs and unique situation
Adapts its manufacturing processes to the specific requirements of each project
Ensures consistent service quality, from bid to delivery
For integrated, efficient electrical solutions, look no further than Elkon.
Elkon stands out from the competition with its wide array of competitively-priced brand products and customized solutions.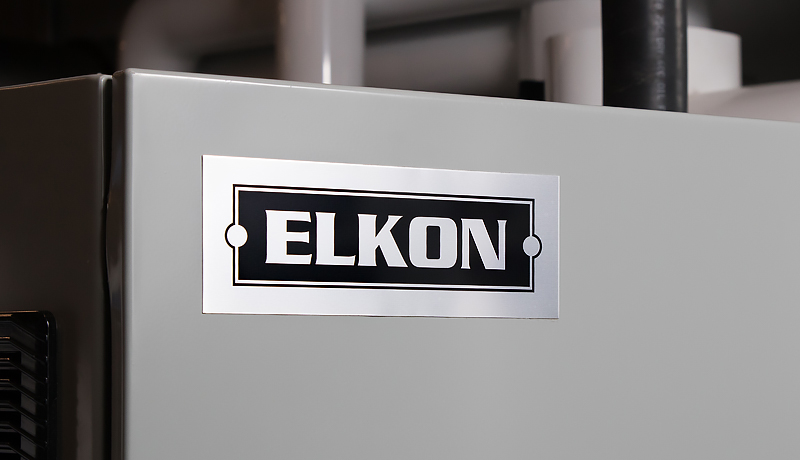 Elkon offers solutions that surpass market standards. We design and manufacture our own line of customized products, taking into account the specific context and needs of our clients, as well as technological innovations and the highest ergonomic and safety standards. To ensure reliability and robustness, all of our products—from load banks to braking resistances to unit heaters—are developed with close attention to detail. They are manufactured and assembled at our Montreal plant according to industry standards, and are all individually inspected prior to delivery.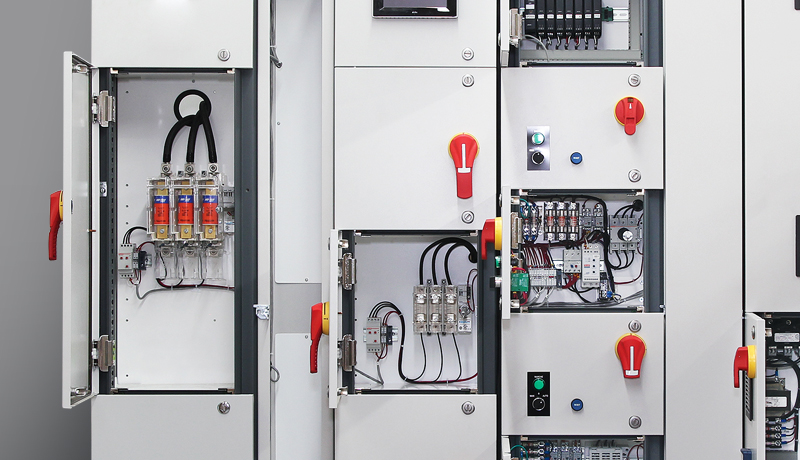 SMART MOTOR CONTROL CENTERS
Elkon is specialized in the customized design and manufacture of world-class motor control centres (MCCs). Compliant with CSA standards, these control centres are offered in standard and smart versions. Smart MCCs permit real-time monitoring of equipment, protection and troubleshooting applications. They come with the necessary devices to connect to an industrial process control network or building automation system. Elkon also offers a service to modernize existing MCCs—an economical solution that allows clients to upgrade compartments and add new technologies with minimal impact on existing electrical equipment.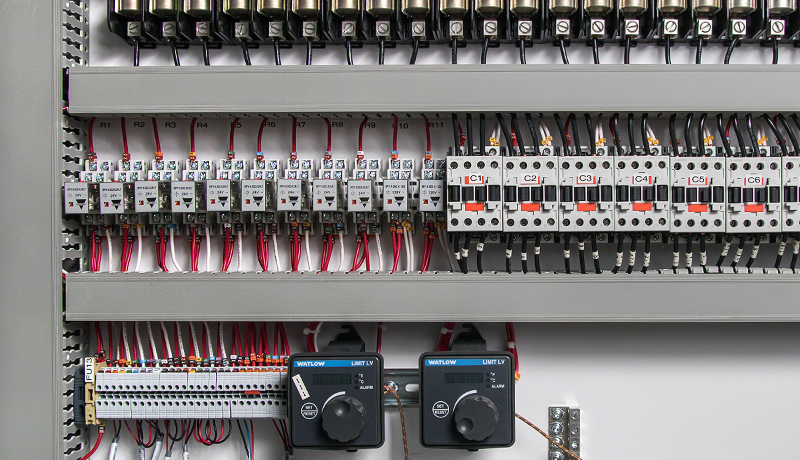 To provide its clients with comprehensive electrical control solutions, Elkon designs and manufactures top-quality, reliable and robust control cabinets. Regardless of the size, quantity or complexity of the components, we customize our cabinets according to the client's needs. Our cabinets are suitable for all commercial, institutional and industrial applications, and house variable frequency drives with bypass modules or lighting relays for programmable controllers. Our cabinets can also contain the equipment required to connect to a centralized system for remote monitoring and control.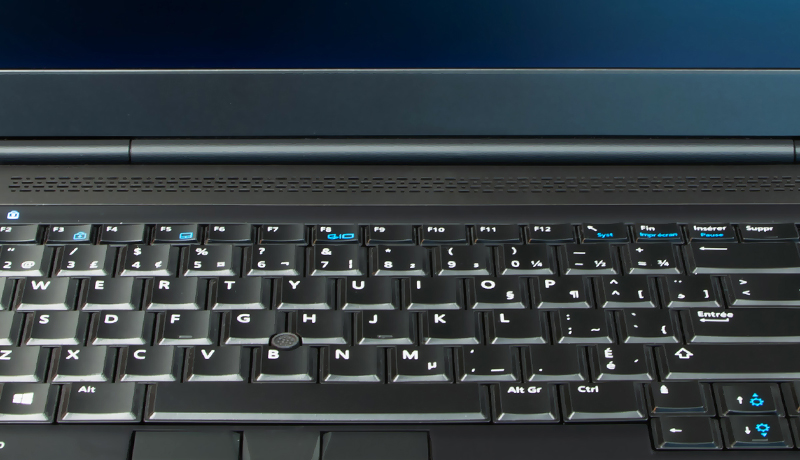 Elkon has gained a competitive edge over other manufacturers in its field by offering a full integration service provided by a team of experts in building automation systems and industrial process control. In addition to offering a complete range of top-quality products for the efficient electrical control of equipment, Elkon optimizes the performance of installed systems by ensuring the compatibility of software and hardware components. As a certified integrator of a number of monitoring and control software solutions from renowned manufacturers such as Delta Controls and Ionics, Elkon demonstrates a high degree of versatility.
Our team of experienced experts with diverse skill sets are committed to ensuring the success of our clients' projects.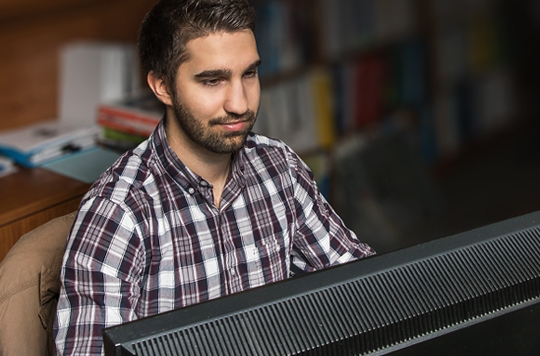 SALES
Our technical representatives and industrial experts take the time to identify clients' specific needs, answer their questions, provide valuable advice, and submit competitive cost estimates.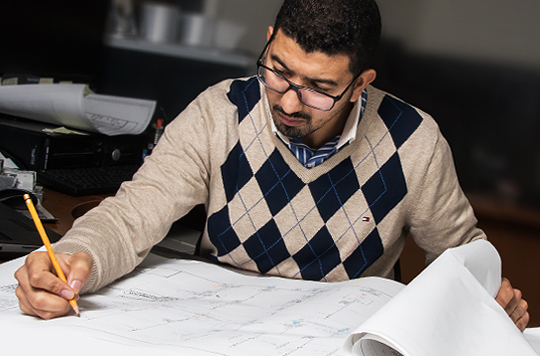 DESIGN
Our engineers, technologists, designers and draftspeople support engineering firms, help to develop solutions, and provide all the plans, drawings and documents required for projects.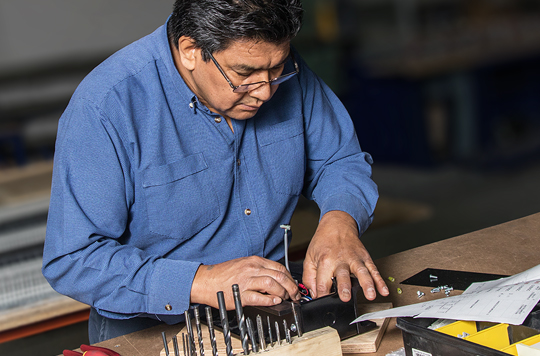 ASSEMBLY
Our shop technicians follow rigorous procedures to manufacture and assemble equipment according to plans, ensuring compliance with the highest quality standards.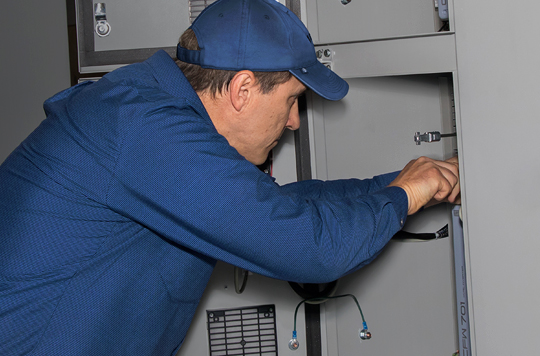 QUALITY ASSURANCE
Our specialized technicians test all products according to a quality control program to ensure they comply with pre-established specifications and industry standards, and to officially certify them.
To provide comprehensive, customized solutions, Elkon offers a wide range of services, including design, manufacture, testing and commissioning assistance.